Asia Pacific Evidence-Based Medicine Network
In 2004, delegates from 12 countries and regions at the third Asia Pacific Conference on Evidence-Based Medicine held at the Chinese University of Hong Kong decided to form a network to make joint efforts to promote evidence-based medicine, to support the undertakings of the Cochrane Collaboration, and to translate knowledge into action for better health in the Asia Pacific region through sharing ideas, skills, knowledge, and experiences.
The 12 founding members of the network are Australia, China Mainland, Hong Kong, India, Japan, Macau, Malaysia, New Zealand, Pakistan, Philippines, Taiwan and Thailand.
The first conference of the network was held in December 2006 in Hong Kong, which had the honor of Sir Iain Chalmers, the founder of the Cochrane Collaboration, to address the conference. At this conference, the Network welcomed 6 new members, which are Iran, Jordan, Nepal, Papua New Guenia, South Korea and USA.
The network had its second conference in 2007 in Taipei at which Singapore and Indonesia became new members.
The network currently has 20 members and we look forward to greater collaborations in evidence-based medicine in the Asia Pacific region.
 Founding members of the Asia Pacific EBM Network in 2004 at the third Asia Pacific EBM Conference in Hong Kong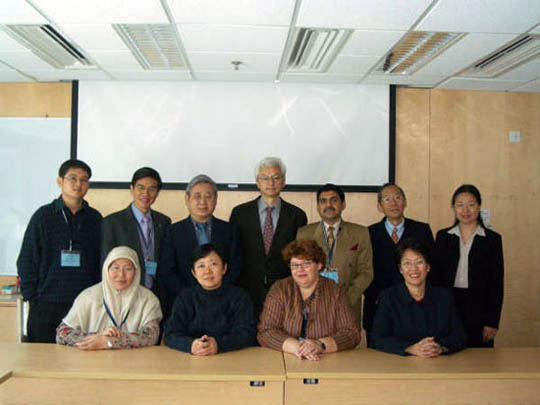 Members of the Asia Pacific EBM Network at its 2006 Conference in Hong Kong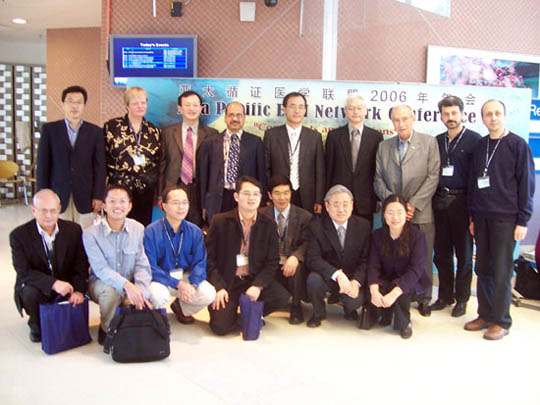 Members of the Asia Pacific EBM Network at its 2007 Conference in Taipei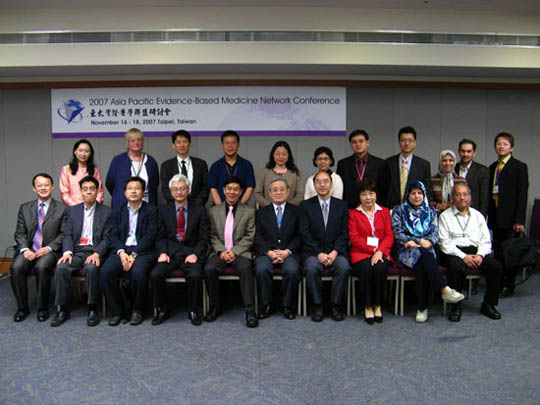 Honourable guests and keynote speakers at opening ceremony of the third Asia Pacific EBM Conference in Hong Kong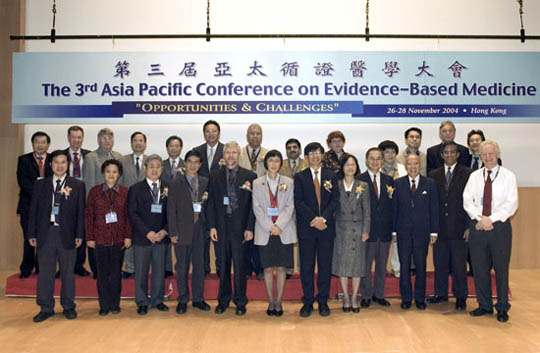 Honourable guests and keynote speakers at the opening ceremony of the 2006 Asia Pacific EBM Network Conference in Hong Kong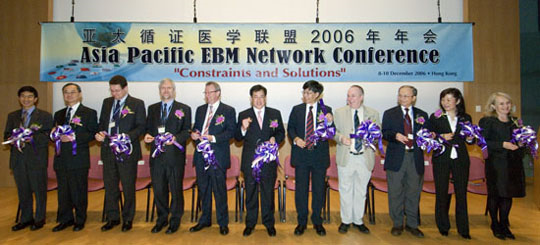 Some delegates and speakers at the closing ceremony of the 2007 Asia Pacific EBM Network Conference in Taipei