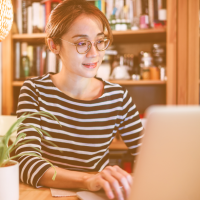 This Special Collection is one of a series of collections on COVID-19, and it will be updated if additional reviews are published. It is also available in Simplified Chinese, Farsi, French, German, Japanese, Malay, Polish, Portuguese, Russian, and Spanish.
To help reduce the spread of COVID-19, workers in many countries have changed their usual work habits and are working from home where feasible. Home working often involves prolonged sitting and working at a computer.
This Special Collection, developed in collaboration with Cochrane Work, brings together Cochrane Reviews summarizing evidence for maintaining health and wellbeing when working from home due to the COVID-19 pandemic. It includes systematic reviews that evaluate the effects of interventions related to maintaining physical activity, optimizing the work environment, and preventing musculoskeletal and eye problems.
Acknowledgements
This Special Collection was developed by Julitta Boschman (Managing Editor, Amsterdam Satellite of Cochrane Work), working with Jos Verbeek (Co-ordinating Editor, Cochrane Work), Jan Hoving (Deputy Co-ordinating editor and Director, Amsterdam Satellite of Cochrane Work) and Monaz Mehta (Editor, Cochrane Editorial & Methods Department).